"Could It Really Be This Easy To Finally Find, Attract & Marry The Ideal Muslim Husband You've Been Dreaming About…?"
Yes! And If You've Been Searching For Years With No Luck, This May Be The Most Important Letter You Ever Read…
Dear Sister,
May the Peace, Love & Blessings of Allah Be With You.
I have a few questions for you and I want you to take a moment to honestly reflect on the answers.
Are you…
Totally fed up of trying everything to find your ideal husband, from marriage events to online websites to networking… and nothing seems to work?
Losing hope in the male species because every time you just start to connect with a potential spouse he suddenly goes 'cold' and disappears off the face of the Earth…?
Finding it hard to be 'patient' with rude auntie-gees who keep asking you why you're not married and look down you for it and even outright insult you…?
Or, maybe you're…
Secretly seeing someone you want to marry but afraid to tell your parents about it… and then get extremely embarrassed because they keep inviting rishta's around and you're trying to find excuses to say no to them…?
Starting to worry that if your friends and family aren't really helping you get married, it must mean that on some level they don't think you're worth setting up…?
Frustrated at religious people because they've been telling you all your life not to talk with boys… and now they've suddenly switched to asking you why you're not married…?!
Maybe you're more experienced and you've been searching for a while. In that case, are you…
Trying to recover from yet another engagement that's broken off and frustrated that he's just wasted your precious time?
Attracted to the exact wrong kind of man who you know won't make good husband material but despite what your friends (and common sense) say, you keep thinking you can 'fix' him and make him stay with you forever?
Divorced with kids and are worried that no-one's going to want to be with someone in your situation?
But worst of all…
Are you so afraid of getting hurt that it seems easier to not even look, and instead try to convince yourself that you don't want to get married?
Deep down inside, are you worried because you know that the more time you waste playing these 'games', the less chance there is you'll ever get to have your own kids?
"Isn't Islam Meant To Protect Muslim Women From Being Hurt Like This…?"
That's what one of my clients asked me after facing just one of the dreadful situations described above.
These aren't fantasy scenarios – these are real experiences that millions of Muslim women are facing every day.
But now that you've found this site, you don't have to.
There is no such thing as 'luck' or 'random chance'. You're on this page because Allah (swt) chose for you to be here. If answered 'yes' to any of the questions above, or if your intuition is telling you to stay, trust it and read on.
But first, let me address the elephant in the room that might have crossed your mind…
"What In The World Does A Male So-Called 'Quran-Coach' Have To Teach Me About Finding A Husband…?!"
That's a great question… and I've heard it more than once! Along with, "Are you just another misogynist who's going to try to tell me how to behave like a 'good Muslim girl'?!"
Let's get something straight. This isn't about telling you how to act. This is about helping you understand why he acts the way he does & what you can do about it.
It's also about giving you the emotional and spiritual tools you need to overcome some of the hardest situations a single woman will inevitably face if she wants to find herself a husband.
But, just so we're clear…
Let me briefly explain how I came to coach Muslim women on finding love and getting married (…and what in the world it has to do with the Quran)
Back in 2009 fresh out of university I started Quran Coaching to help people access the life-changing power of the Quran. This was incredibly popular and within just a few weeks I had a waiting list of clients who wanted to work with me.
After years studying personal development and the Quran I finally started to realize that the Quran actually is the greatest personal development manual on the planet, and it has transformational, spiritual power.
So, instead of just helping people with tajweed and Arabic, I started coaching my clients to overcome their biggest challenges and achieve their biggest goals.
Unbeknownst to me at the time, for 80% of my clients, their number #1 goal was… you guessed it… to find a husband.
When I started helping my clients with this goal…
I noticed 2 remarkable things that I could never have predicted…
(I mean, let's face it, it's not like you can go and ask your father or brother about why a guy you're really attracted to isn't replying to your texts. * Awkward *)
And other married women are often even less helpful, especially if it's been many years since they were 'looking' for themselves.
And, as for the 'religious guidance' out there… unfortunately, it is extremely limited in quantity and quality.
The sad reality is that the fiqh of marriage improves your relationships about as much as the fiqh of slaughter improves your cooking.
"Finally! There's Hope…"
For the first time, you can get real professional advice that works – from a trained relationship coach – who can see things from the 'mysterious' male perspective…"
Here's What Our Students Say…
"Anybody who's skeptical about Quran coaching, I would say leave your skepticism in the backseat"
"I'm feeling quite inspired… A lot of the comments the Quran Coach was making were very relevant to my situation"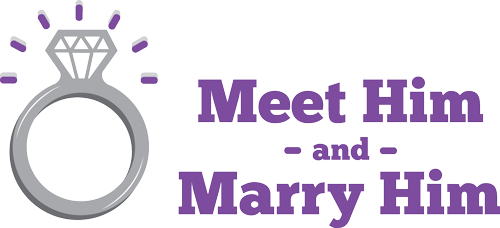 The World's First Islamic Course On How To Find, Attract & Marry Your Ideal Husband…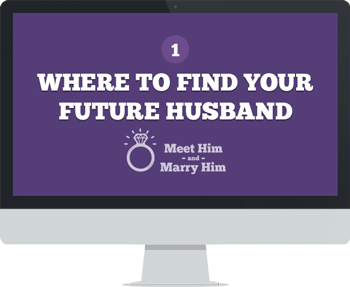 Module 1
Where To Find Your Future Husband, insha'Allah
Module 2
First Meeting To Marriage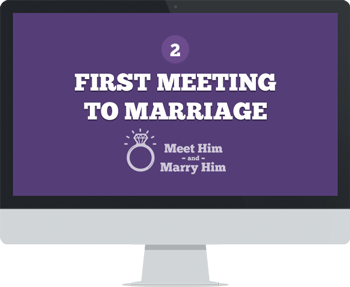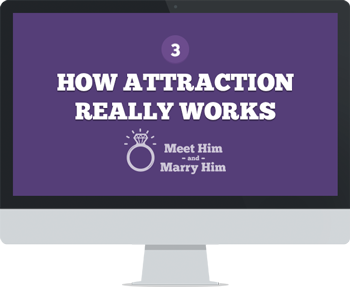 Module 3
How Attraction Really Works…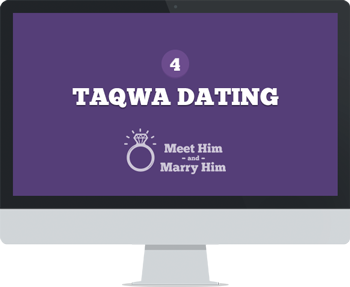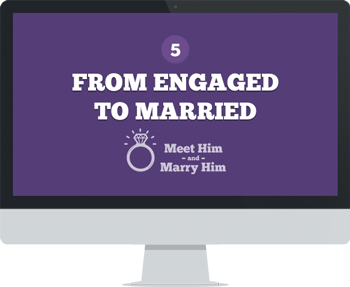 Module 5
From Engaged To Married
Here's What Our Students Say…
"I felt so calm compared to beforehand… I didn't think I would feel that in such a new and unfamiliar situation"
"I don't feel finding a partner is a big challenge now. It's going to happen, insha'Allah."
How Can You Know If This Program Is For You…?
This program is definitely NOT for you if…
This program is for you if…
"How Is This Different From Other Dating & Marriage Advice Programs…?"
There are 2 major perspectives you'll get from this program that are simply not available anywhere else…
In this program, you get to explore what goes on inside a Muslim man's mind, when he's deciding whether or not to marry you.
In this respect we'll answer important questions such as…
You'll learn to use the Quran as your personal development manual, and spiritual guide along the way.
That way, you can effortlessly master your nafs and let go of limiting beliefs, fears, doubts and insecurities that have been keeping you single and stuck. And you'll effortlessly return to your naturally attractive, highest best self.
Of course, this won't just benefit your relationships – it will enhance every area of your life and deepen your connection with Allah (swt).
Here's What You're Going To Get…

When you join the program you get instant online access to all 5 training modules of the Meet Him & Marry Him program.
In each module you'll get…
So, What's The Meet Him & Marry Him Program Worth…?
A lot of clients tell me the advice they receive & the transformation they experience is simply priceless.
To work with me 1-to-1 to receive this training over the course of a year is an investment of £10,000.
However, I only have limited capacity to coach people 1-to-1, and I've received so many requests from students for this material, that I've finally put it all into one, affordable online package.
The investment for this program is:
£497 full pay, or 5 easy payments of £147
Plus, to make this a complete no-brainer I'm gifting you all these bonuses if you order right now…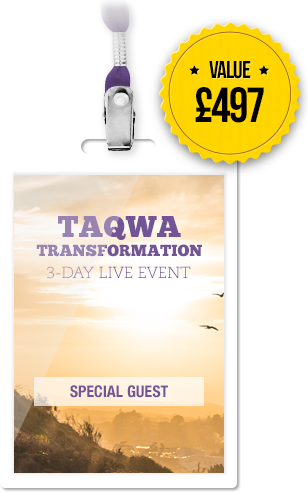 Bonus #1
Taqwa Transformation Live Event
Bonus #2
Relationship Breakthrough Session
Work with me 1-to-1 in a telephone coaching session where we'll…
These sessions last between 45-75 minutes and I normally charge £297 for a 1-off intensive like this. But it's yours free with your order.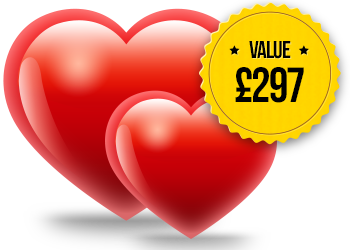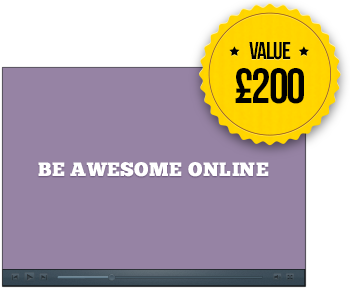 Bonus #3
Be Awesome Online
Bonus #4
Single Lady Freedom Formula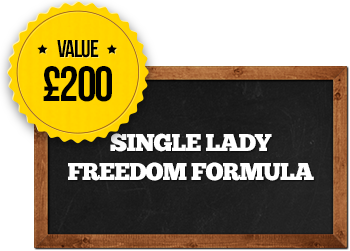 The 30-Day "Pray Your Istikhara" Guarantee
If you're still reading, then you probably know that this program is for you. However, you may never have had the (awesome) experience of being in one of my programs before.
So, if you have any doubt in your mind as to how much you'll enjoy this training & how transformational it will be…
I'm giving you a full 30 days to try out this program, go through all the material and if you don't absolutely love it, or if you get a strong intuition that this isn't for you – we'll give you an instant refund.
We only want super-star students that really value the material and are ready to transform their lives.
If that's you…
Say Bismillah, Put Your Trust In Allah & Get Started Today.
Marriage is a Sunnah. And following the spiritual path to get married is also Sunnah. If you're finally ready to transform your life, choose a payment plan and click the button below to get started.
May the Peace, Love & Blessings of Allah be with you. Always.
Mamoon
Quran Coach
P.S. Remember, when you join right now you get: